MISSION:

"RAID THE CHXCO FACTORY"
WEEK COMMENCING 11 JULY 2022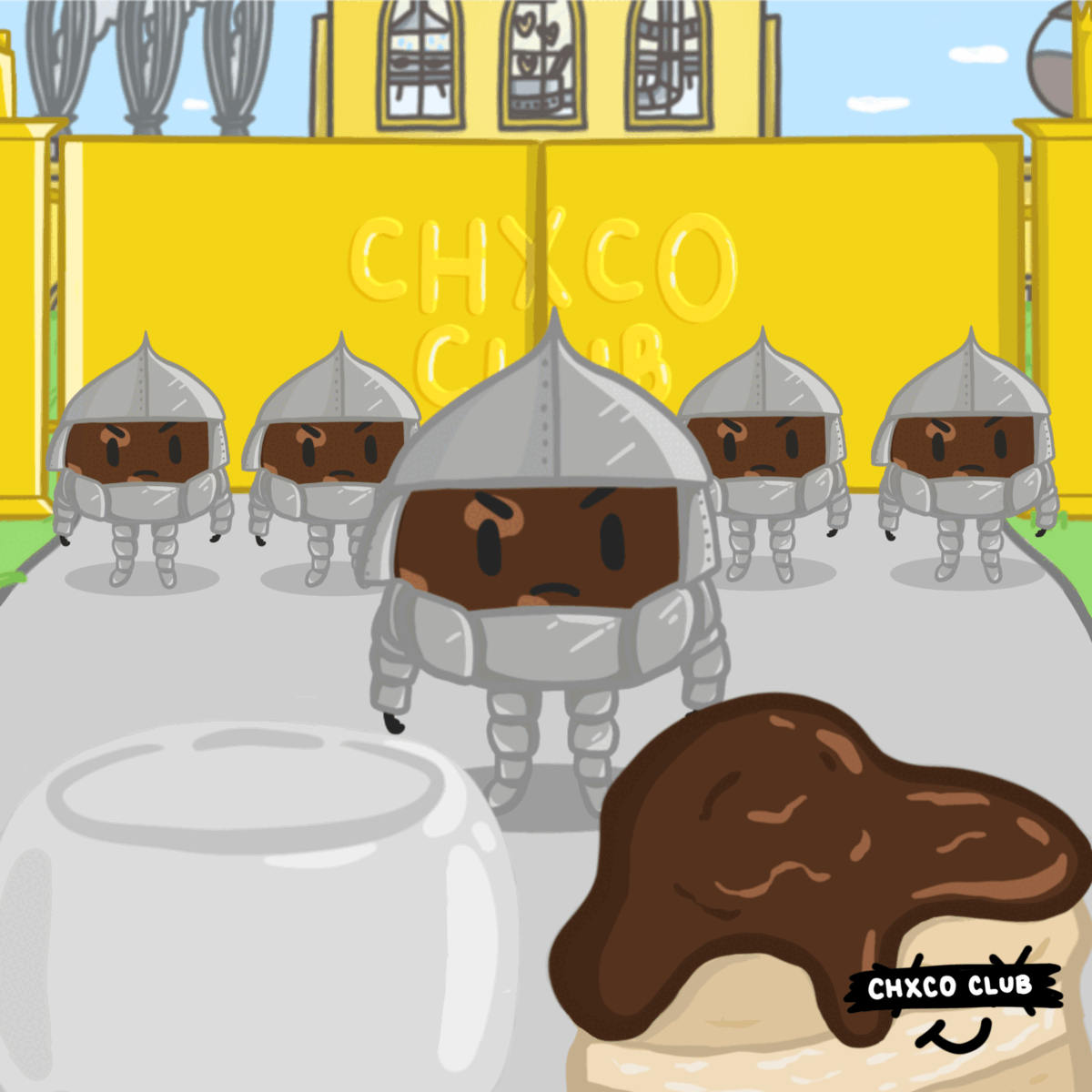 It

'

s time! We are officially raiding the CHXCO factory today and everyday until all our CHXCOs have been saved!

The cookie guards have multiplied into the

10

s of thousands. It looks like they have really upped their security since they found out we were near...

There are currently

9,949

CHXCOs left inside the factory...
How many cookie guards can we defeat? How many CHXCOs can we save this week?
Please see below for the skill cards to help us on the attack.
Together as a team, we will make this happen!
Cute but deadly, the CHXCO factory is heavily guarded by these guards! In order to save our CHXCO we must defeat them all. Oh, also, they speak crumble language.
TOTAL:

10,000

COOKIE GUARDS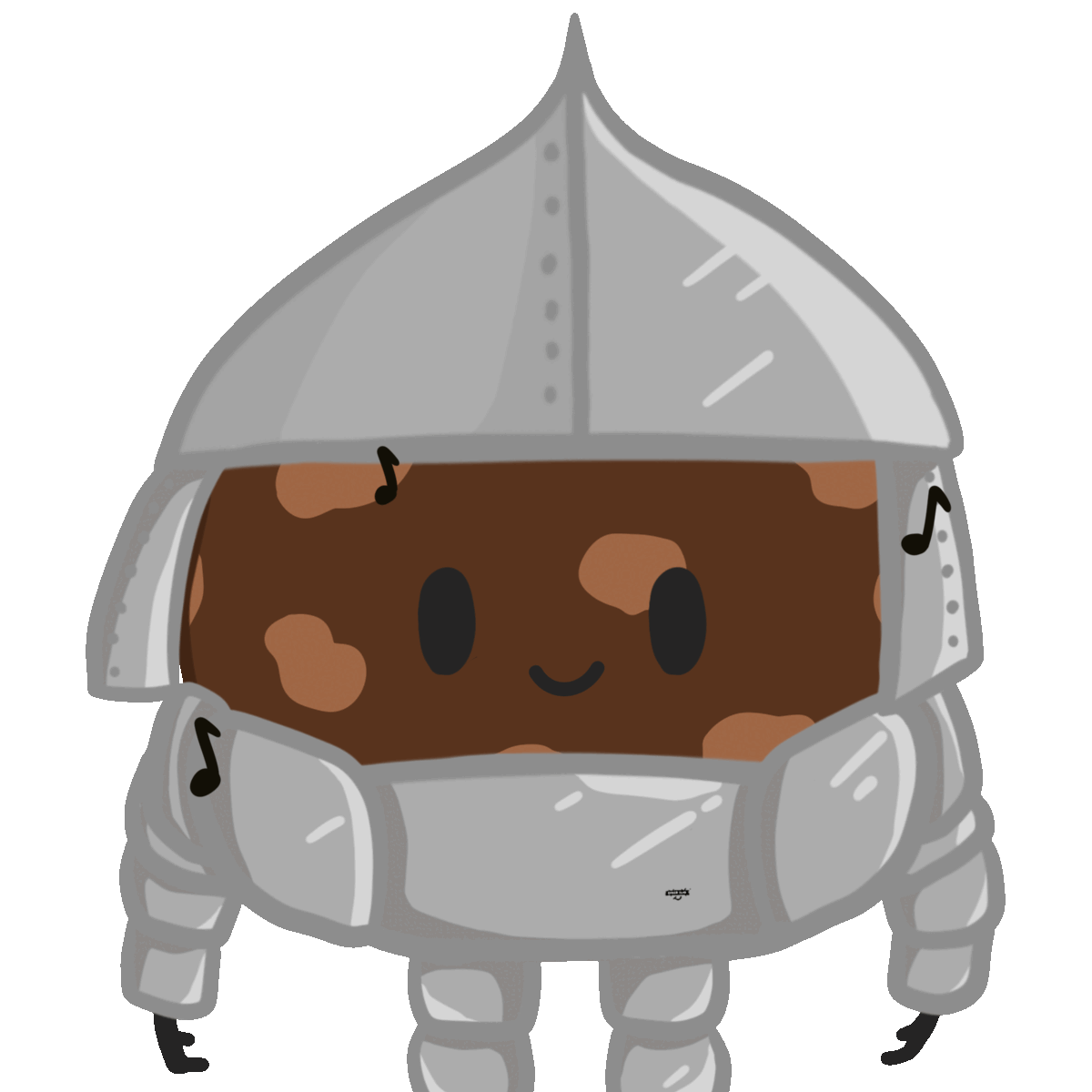 WEAKNESSES:


Fear of cockroaches
Scared of Sudden earthly movements
Hypnosis
Molten lava
CHXCO family

'

s sweet singing
TEAM GOALS




SAVE

8

CHXCOS




DEFEAT

250

COOKIE GUARDS
(

Updates as we go along...

)
After CHXCO captain Tina saved her CHXCO named Bubba, she puts on her lightning gloves and preps to take out the electricity in the CHXCO factory.

Meanwhile Lima and Shan prepare themselves to not only cause a singing distraction but also fire breathe around the factory to create some light!

Jonah begins to create an attachment for his CHXCO molten lava gun!

Groovy gets down from the roof and tries to recruit

2

team members to help him assemble a giant marshie!




Max is still in the trash bin, hopefully there
'
s some goodies in there!
The lightning gloves worked a charm! It wiped out the electricity of the whole CHXCO factory!

Mahfia headed in to reprogram the circuitboard but it

'

s looking more complexed than we first imagined... Could this be one for our CHXCO cryptologists?

Hint: Numbers

19

and

20

take a significance.
In the meantime, Jonah heads into his final day of grafting and testing out his new weapon. An attachment and even a laser sight optic has been added!

We should be finding out the new stats soon!
Max climbs out of the trash bin after eating chxcolate... he bravely sneaks inside the CHXCO factory and saves ROCCO THE CHXCO!!! He then heads into the cloning chambers and manages to rewire the circuitboard to reprogram the cloning machine to use to our advantage!! Mahfia will now check over take

2

days to do the final touches to make sure the reprogramming goes to plan.
Lima clears her lungs and sings along to a fellow CHXCO recruit

(

one of Jonah

'

s contacts

)

, on the piano to distract the cookie guards! AND IT WORKED! All the cookie guards crowd around her and She quickly uses her slingshot to shoot the dust and fart bombs which knocks out

100

cookie guards! She also throws her cupcake bomb and BOOOOOM! All the cookies guards get knocked out!

It

'

s now raining crumble!
Looks like Jonah

'

s new bad boy gun now has

50

shots and damages each cookie guard by half their health.

How will he ​plan his attack?
Groovy, Lima, Max and Bunny all from Team chxc

-

O

-

holics come together to make one giant marshie to help defeat the cookie guards!

Who left what on the marshie?
The electricity comes back on, the cookie guards must have switched on their back up power!

Good news is, it looks like Max nailed the rewiring as the light turns green.

Mahfia double checks the programming. The cloning chamber looks like it is ready to go! What will we be cloning first?
To make an invisible blanket...Tina casts a spell...





"

Let

'

s go! INVIOLOSO!

"







Oh... Nothing happened... Might be worth re
-
checking the information about the spellbook.
Straight after...Groovy and Tina sneak into the cloning chambers to put a piece of the giant marshie onto the machine to clone. Mahfia turns on the machine... And... This happens... JELLY!?!?!?!?!

Cookie guards come storming in, Groovy throws his CHXCO cupcake bomb and turns

100

cookies into crumble!

More enemies come running in and as the giant jelly starts to expand, it traps

10

cookie guards AND Mahfia gets warped in too!

Looks like there

'

s a glitch in the cloning machine!
Meanwhile... Jonah heads into the CHXCO factory and takes out

20

cookie guards whilst he makes his way to the secret room... He aims at the door

and shoots...
Just when we thought we almost failed this week

'

s mission... Groovy swoops in with his CHXCO molten lava gun taking out

8

cookie guards and Jersie surprises us all with setting up a cupcake stand and attracted

100

cookie guards to her stall and BOOM the CHXCO cupcake bomb goes off wiping out

100

cookie guards!
TEAM GOALS RESULTS SO FAR




CHXCOs SAVED:

8




COOKIE GUARDS DEFEATED:

338





Special thanks to our brave CHXCO rescuers this week: Wolfcon, Tito, Max, Tina, Anonymous, Dave, Chris and Rain for saving a CHXCO.